Because most of  Korean online games are unable to play for players who are not living in Korea without verified KSSN or iPin account that large numbers of players choose to buy from thirdparty or ask help from Korean friends. If you don't have friend in Korea, you can buy verified KR account on OBTGAME. This is a tutorial for changing password for Hangame KR account. Most of players would like to change password after got account or hangame cash points info for security. Follow us step by step.
Visit http://www.hangame.com/ , input ID and password.  If you can't access this website, try to connect to Korean VPN.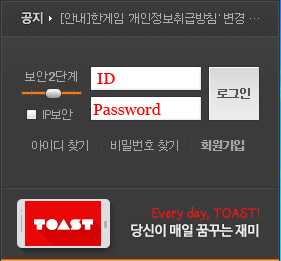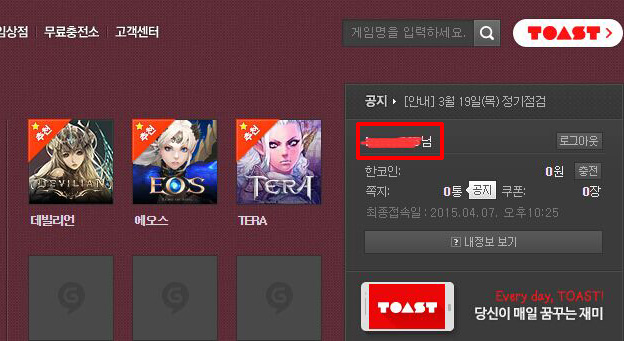 2. Tap 내정보관리 enter into profile. Then hit 비밀번호 변경 to change password.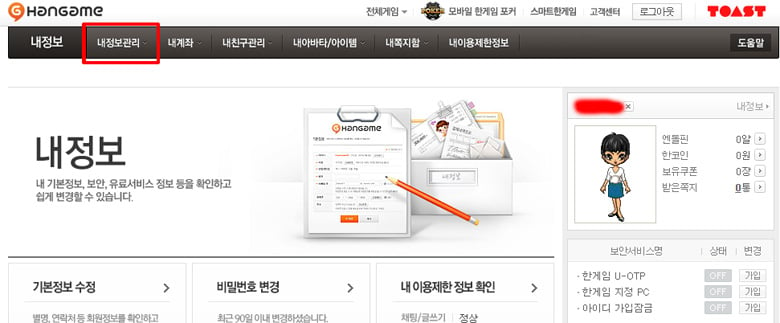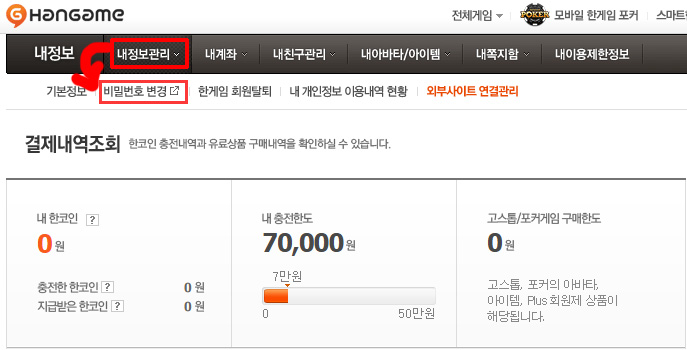 3. Enter current password and set new password.
Password: 6 - 15 digits, consists of letters, number, or special characters.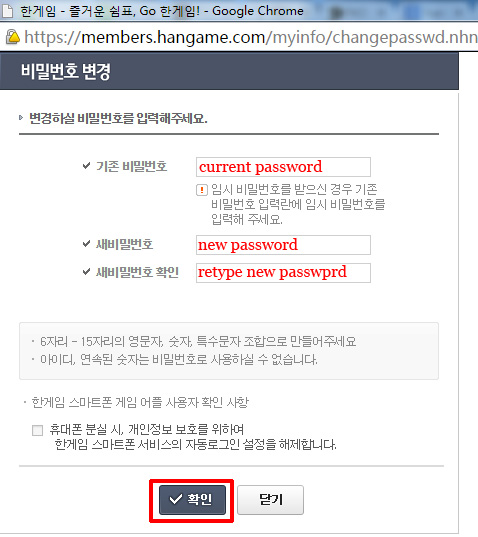 4. Change password successfully if you have the same hint as photo below.