Many players registered with Email on Daum.net. But this kind of accounts are unavailable to play Black Desert online Korean server for unverified. So a large numbers of players want to verify their BDO KR account. Certainly, there are some guys who want to register account first to download BD client. In this article, we will show you how to register Black desert online KR account with Email and verify.Verify Black Desert Online Korean account or Black Desert Item cash points
Provide the info as follows to ask us to help you verify Black Desert Online Korean account:
1. Daum login username and password. If you don't know the username, tell us the Email.
2. The name you typed during registeration.
Started to register BDO KR Account With Email
Visit www.daum.net, click 회원가입 to register. Then type the Email button to register with Email.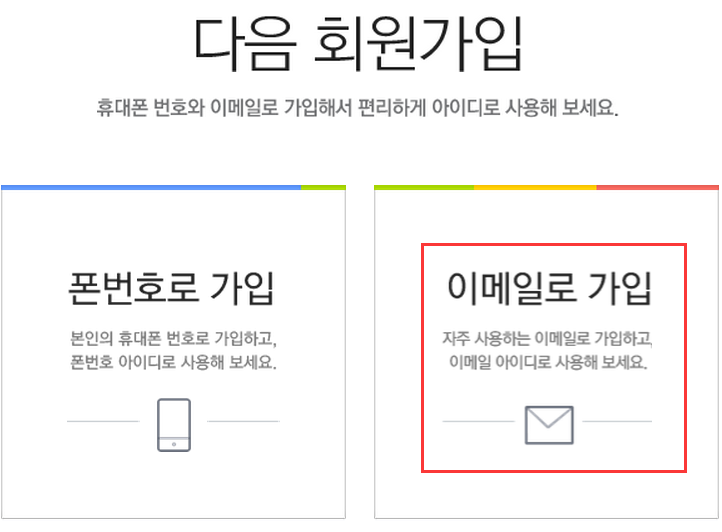 Input your Email, verification code, your name and check the boxes as photo. Please do remeber the name you typed in the picture for you must tell us the name that we can verify for your account.                                                                                                                                       * For the name, 2 - 15 Korean charaters, Maxium 30 English letters(

don't include space between letters

)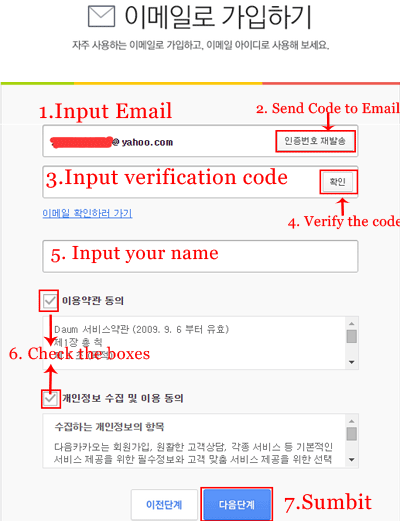 Input the Daum username. You can input login with the username on www.daum.net. It shows the fault username according to your Email. Custom the username by yourself. Then input password and captcha. Regarding the captcha, you can use Korean keyboard, type the Korean characters by yourself on https://www.branah.com/korean.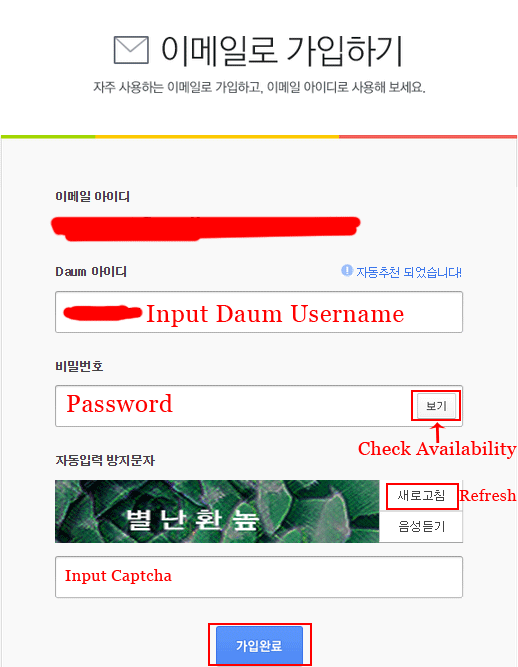 Register successfully. Do remember the login Email and username.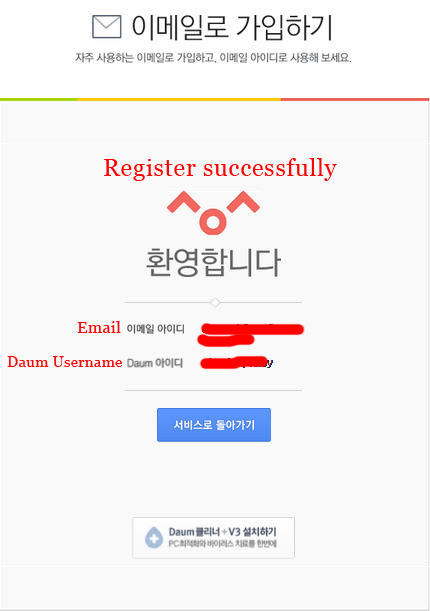 If you don't want to register by yourself, you can Buy verified Black Desert Online KR account on our website. A large numbers of players bought from us.